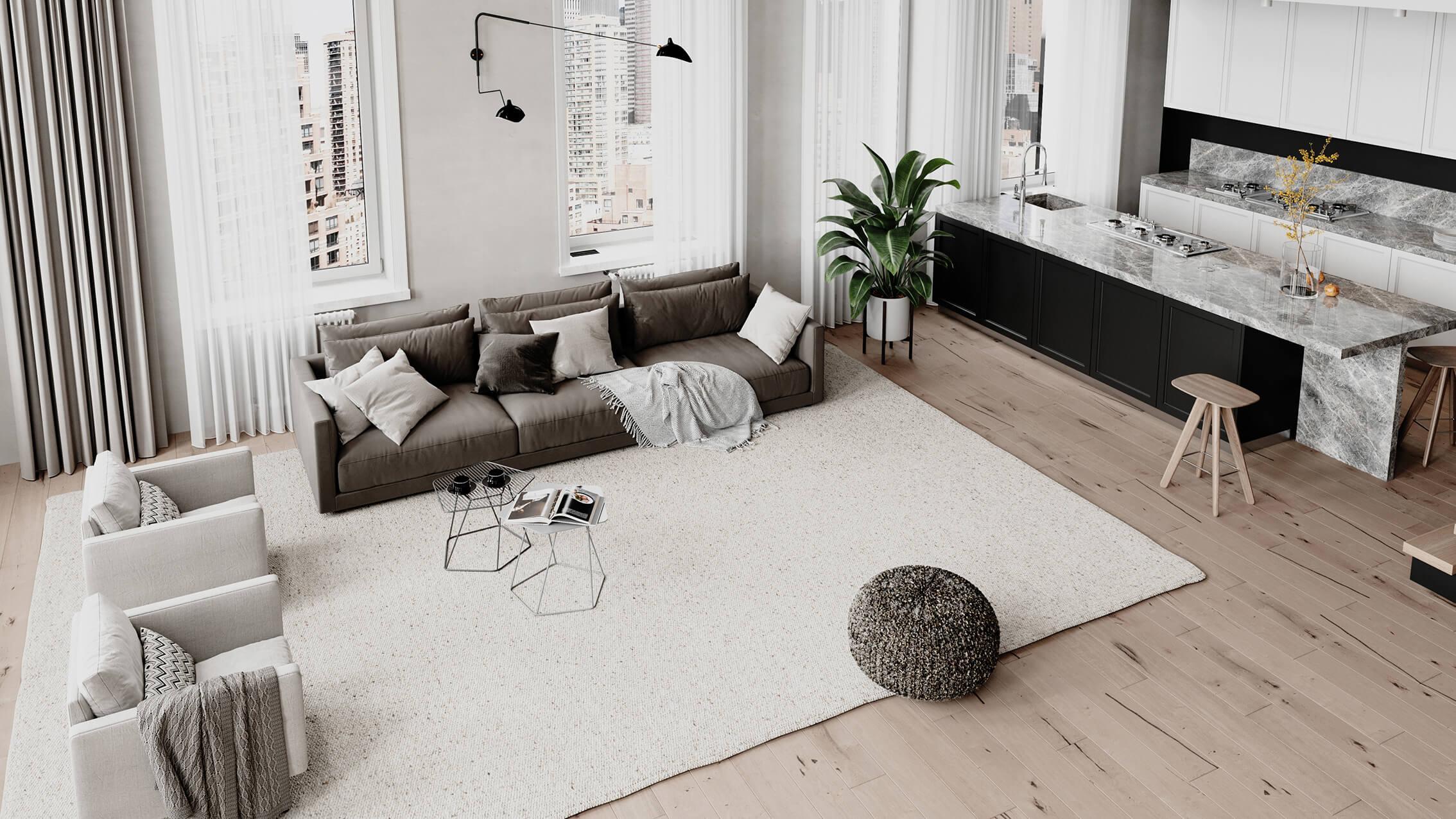 How to Choose the Right Carpet: Step by Step
---
12.10.2021


Since 1750, our family business has been devoted to textiles – particularly rugs. From generation to generation, we have continuously worked on expanding our expertise. That's why we know how important it is to offer sincere and professional advice before any purchase.
Our checklist provides an overview on everything you should consider when choosing a rug – to
find the one that fits
both your interior and your personality best.
1. Rug Size & Structure
2. Materials & Production
3. BEAT and SALSA Collections
4. Advice & Inspiration
1. Rug size & structure
---
How big should your rug be, and what kind of structure should it have? Oftentimes, answering these questions is not as easy as you might think.
We recommend marking out the area where you want to put the rug with a broad ribbon. This will give you a sense of the actual size you need. Furthermore, there are different requirements for each room that you should factor in.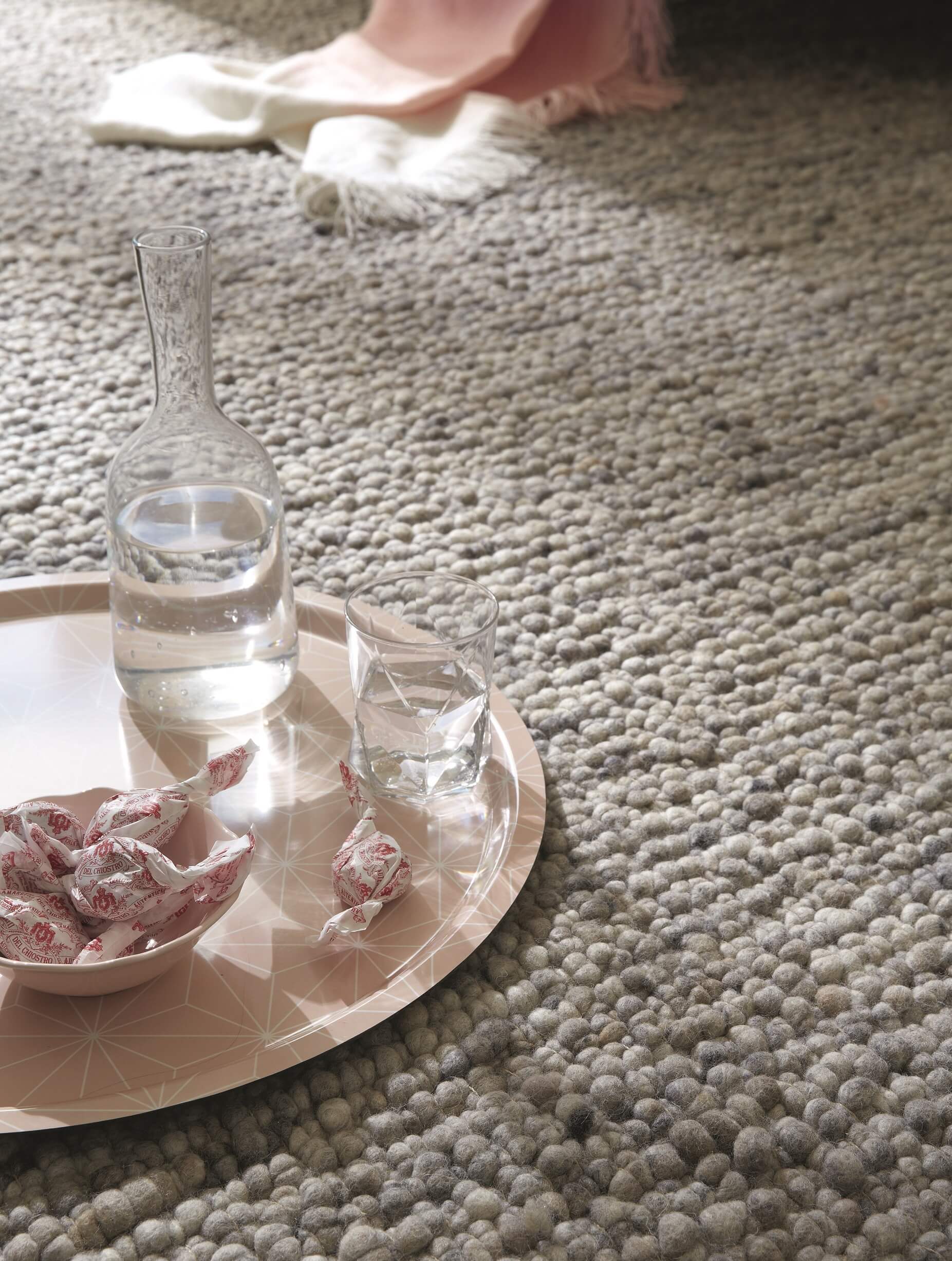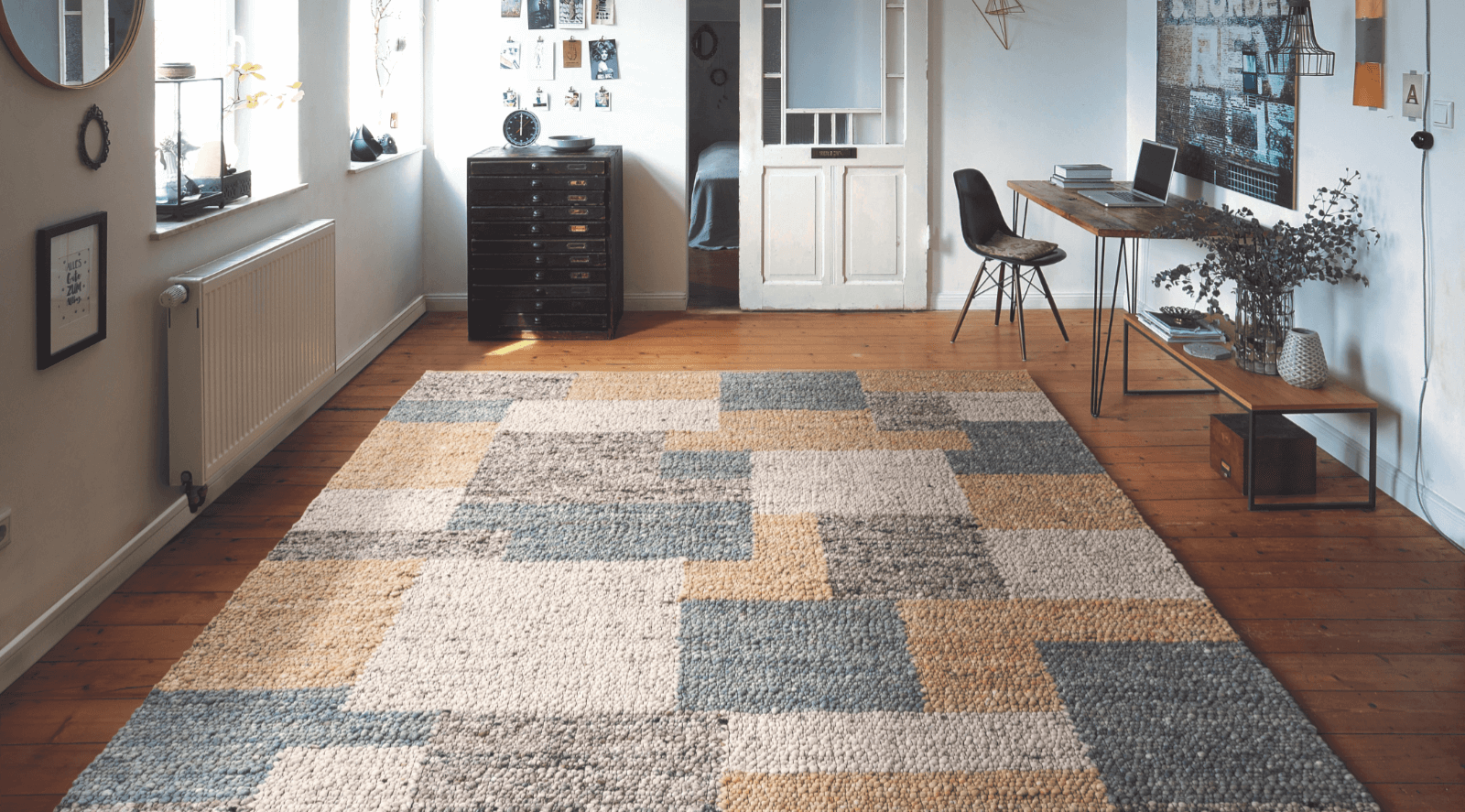 Hallways

A beautiful rug welcomes you with a homely atmosphere as soon as you open the door. Our tip: round shapes are ideal for access rooms. Make sure to opt for a robust, durable material.


Living room

Rugs can serve to split up big rooms into smaller sections – separating the living and dining area, for example. This works best with large pieces that encompass the couch and armchairs. Overall, your home will thus feel more spacious. Smaller rugs, on the other hand, prove useful wherever you'd like to accentuate certain spots.


Dining room

If your rug lies under a table, it should be at least 30 inches longer and wider than the table. These extra inches allow you to move the chairs and sit down, without them slipping off the rug.

Bedroom

Getting up on the wrong side of the bed? Not a chance, once there's cozy rug beneath it. Make sure to place the bed right in the middle. Add at least 25 inches on the left, right, and bottom. This way, you'll have enough room to put your bedside tables on the carpet as well.


Kids' room

Children spend a lot of time exploring their surroundings with all senses. Especially in the early years, they tend to put anything they come across into their mouth. Parents should therefore consider two aspects when choosing a rug: For one, we recommend natural materials such as wool or jute – which are used for all rugs manufactured by PAULIG. Moreover, it's advisable to opt for a soft and rather flat, but also stretching structure. This will allow children to romp about just as they please.


Study

Similar to dining rooms, the rug in your home office should be spread out under both desk and chair. Warm colors combined with extraordinary yet flat structures will create a comfortable working environment.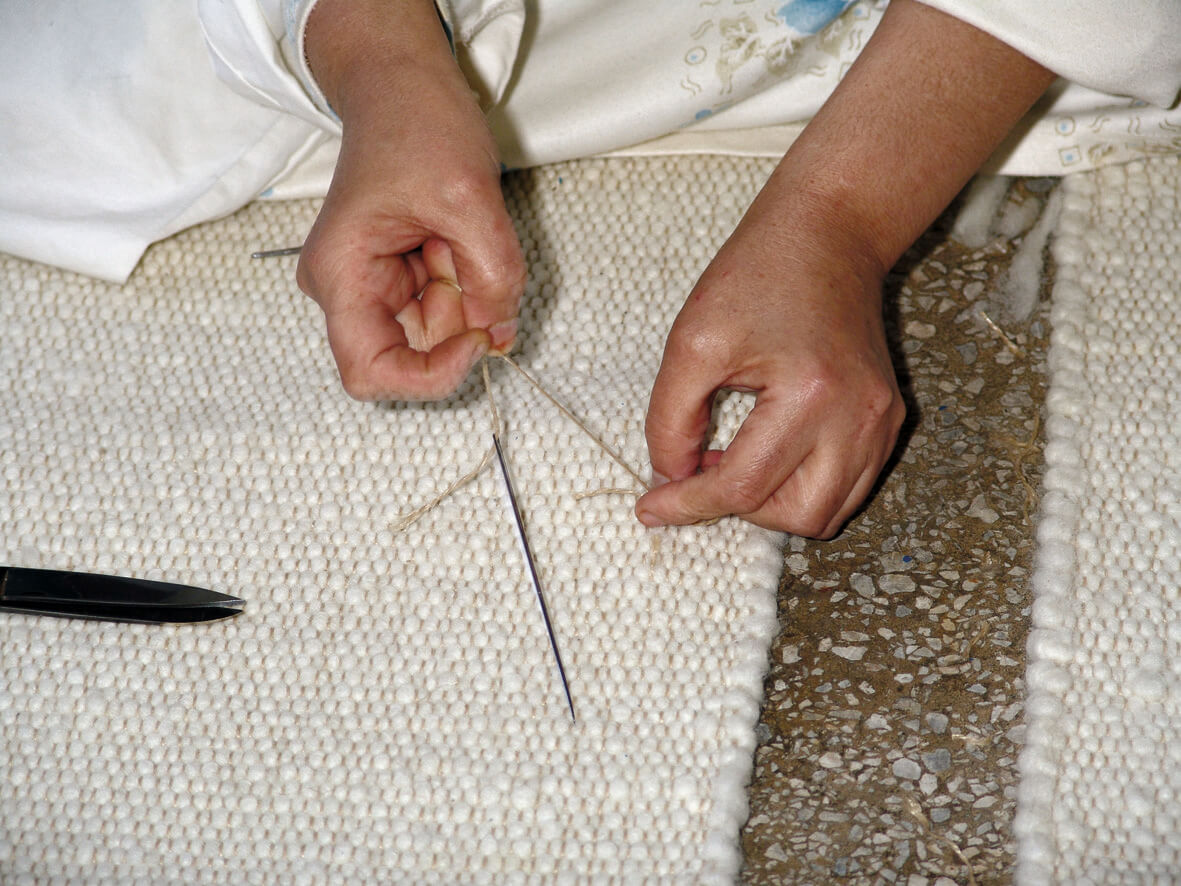 2. Materials & production
---
All of our rugs are handmade – from the very first to the final step. Ecological and social sustainability lies at the core of our company's philosophy. We use renewable materials only: wool, jute, cotton, hemp, sisal, and silk. To ensure a gentle treatment, we rely on pure water and chemical-free soap. In addition, each carpet is finished with a certified, natural, and odorless moth protection. For coloring, we use quality products from Switzerland which are strictly controlled and free of heavy metals.
3. BEAT and SALSA collections
---
A rhythm that pulsates under your feet and fills your whole body: We're not talking about music here, but rather about rugs from our BEAT collection on black chain. Their designs are no less captivating than musical beats: The handwoven pebble structure made from milled wool stands out with its modern, clear aesthetics. Our BEAT rugs are available in a broad variety of color schemes. You can find all possible choices on our product detail pages.

Chic eye-catcher or minimalist one-of-a-kind? The SALSA collection offers options for any interior style. Thanks to a wide-ranging color pallet, you can choose between countless different combinations. Discover the full versatility of our SALSA rugs!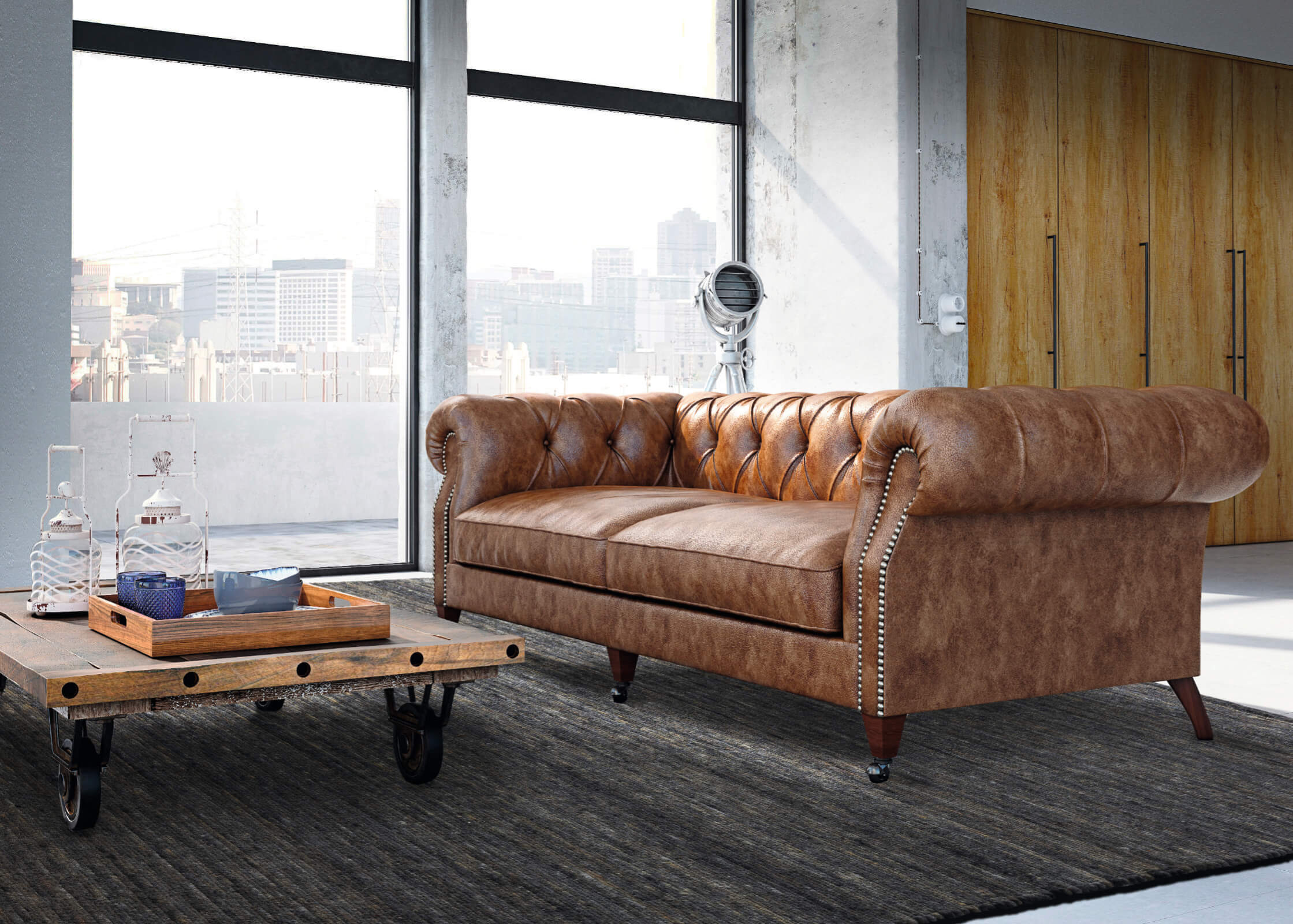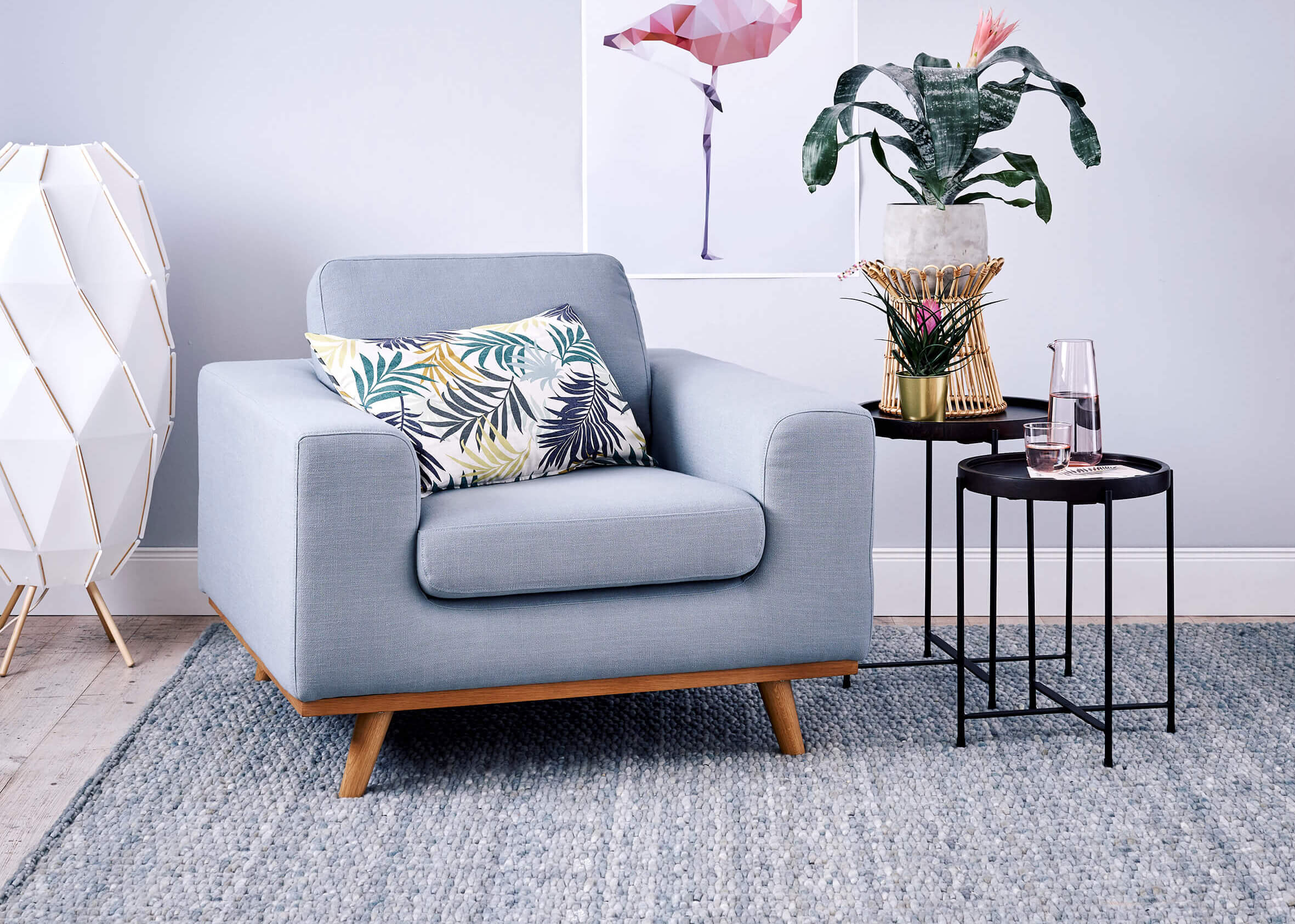 4. Advice & inspiration
---
Any questions left? Feel free to get in touch with us anytime.

You may also attach a photo of the room where you'd like to place your rug. On that basis, we will provide you with individual recommendations.

Get inspired by our customers.