Handwoven
Rugs

---

"Dreams are woven from wishes" - from Brazil

Handwoven
Rugs

---

"Dreams are woven from wishes" - from Brazil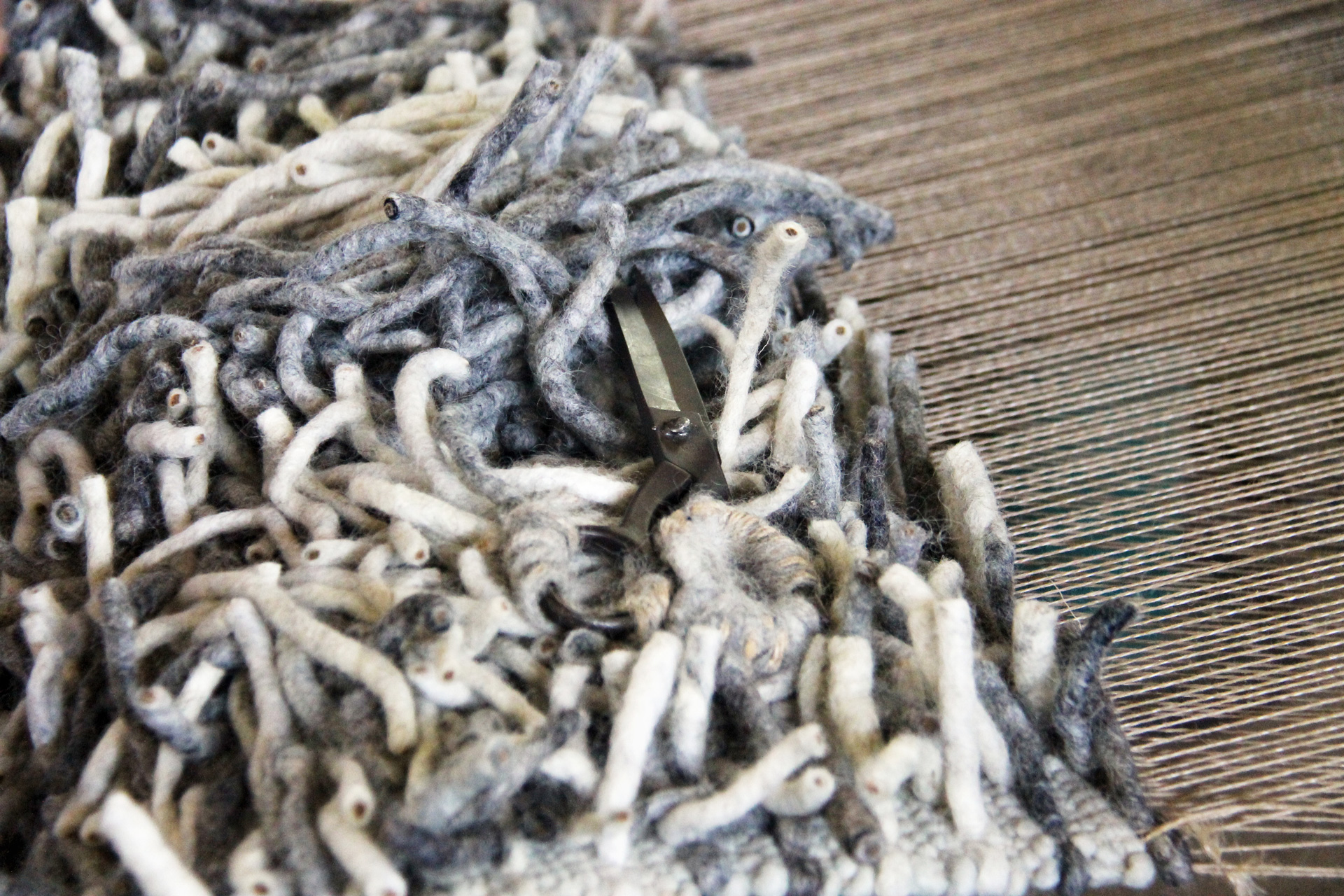 Humans came up early with the idea of weaving. In ancient Egyptian tombs, archaeologists discovered remnants of woven garments from thousands of years ago: Evidence that weaving is one of the world's oldest crafts. Over the course of history, primitive weaving frames evolved into the contemporary handloom. However, the technique has always remained the same.
(Delivery time 12–14 weeks)
2. Dyeing wool

3. Mix wool into melanges according to recipes
4. Carding the yarn

5. Fulling the yarn

5. Manufacture fancy yarns

7. Weave the carpet

8. Weave and untie the carpet

9. Attach fringes or edges

10. Finishing

11. Control quality

12. Delivery
From the sheep...
---
Before the actual weaving, pure sheep wool is first dyed in over 500 shades. To that end, we only use strictly controlled quality products from Switzerland. Next, parts of the dyed wool flakes are mixed to create special blends – based on secret formulas, with utmost care and lots of creativity.
To prepare the wool flakes for spinning, they are carded and thus loosened up. Any thistles or burrs that might occur will be combed out at this stage. The process of spinning contributes substantially to the aesthetics and durability of our rugs. For that purpose, the wool is spun around a jute wick to strengthen its texture. Hence the unique and practical characteristic of hand-woven rugs: They are usable on both sides!
Depending on the choice of yarn, we can create various visual effects. A portion of the yarn is milled as well. Natural treatment based on water, heat, and friction helps to seal and strengthen the yarn's surface structure – similar to the dense surface of a loden cloth. The rug thereby becomes stain-resistant, durable, and overall low-maintenance.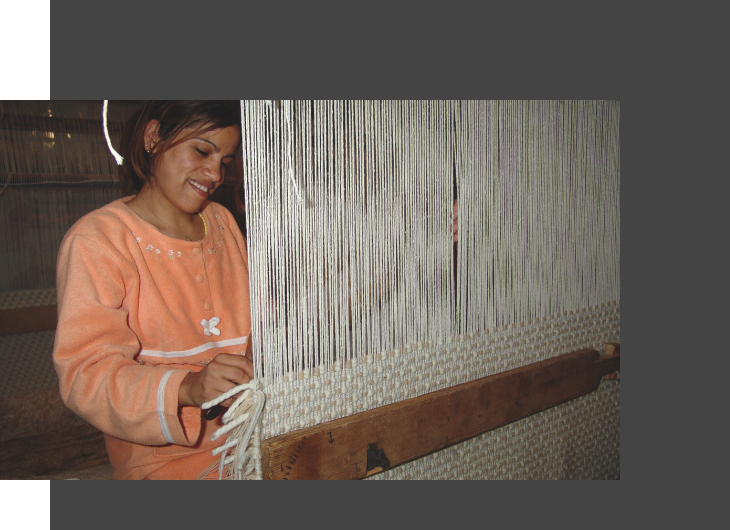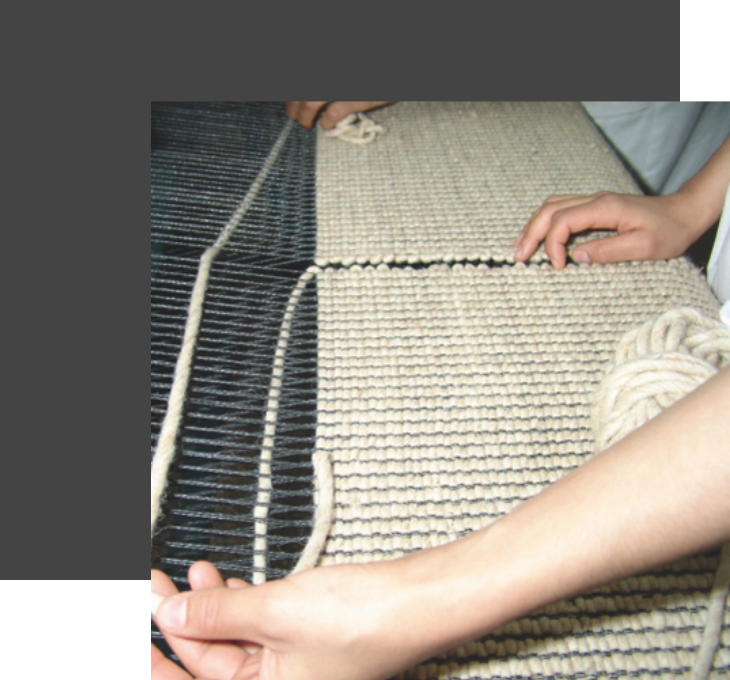 ...to the finished rug
---
Subsequently, plain flat fabrics or patterned rugs (depending on the specifications) are woven on the handloom. For the latter, we use the so-called Kelim technique: Pieces of yarn in various colors are put together and woven into a pattern. With the help of shaft chairs, we can also weave double rugs that reflect the design in reverse color on the front and back. The woven rug is then tied off and completed with an edge or fringes.
Lastly, the final finishing cleans the surface from loose threads and any protruding fibres. Following an extensive quality control, the handwoven rug leaves the production site on the way to its new home. Our logistics are meticulously planned: From order placement to delivery, it only takes 4 to 6 weeks until a PAULIG handwoven rug arrives at your doorstep. This is possible because we always keep dyed wool, yarns, and twists in stock. We are thus able to fulfil our customers' wishes swiftly and reliably.